Cleaning ALL Types of Area Rugs in Homes & Businesses from Manhattan  Bronx Brooklyn Queens to Westchester county to Connecticut and NJ.
The highly trained and experienced specialists at KG Carpet Cleaning are very knowledgeable about ALL types of area rugs. Each type requires its own cleaning process, and our knowledgeable experts carefully examine each one to determine the best method of cleaning and/or repair. We tailor our methods to your rug's type, age and condition, and with over 10 years of experience, you can trust our 100% satisfaction guarantee on every area rug cleaning, carpet cleaning and upholstery cleaning we provide.
Tufted Rugs
Modern tufted wool rugs are the most common area rug type, offering durability, softness and insulating properties. Great for high-traffic areas like living rooms and dining rooms, they're available in many shapes and sizes from rectangular or square to round or irregularly shaped.
Synthetic Rugs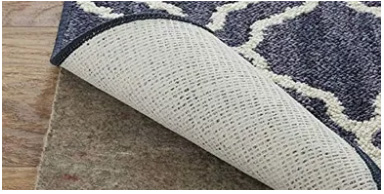 Synthetic fiber rugs are woven of man-made fibers and handle damp environments better than other rug types. Depending on the material, some synthetic fiber rugs can even be used outdoors. An area rug of this type is great for high-traffic areas and sun rooms.
Animal Skin Rugs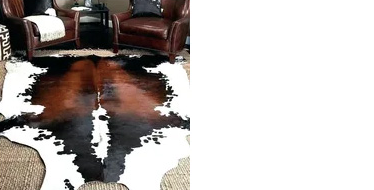 Leather or animal skin rugs are made from natural hides and are available in both standard and irregular shapes. They're best used in low-traffic areas, and are great for bedrooms, offices and dens.
Sisal, Jute & Sea Grass Rugs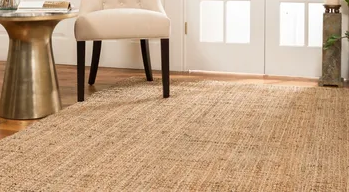 The natural grasses and fibers used to make these unique rugs are strong, generally renewable and chemical free. Generally more coarse, these natural area rugs are best suited for living rooms, high traffic areas and sunny spaces.
Cotton Rugs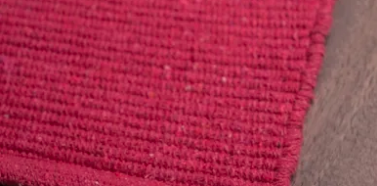 Cotton is used to weave dhurrie, kililm and flat-weave area rugs. They're affordable, easy to clean and ideal for kitchens, children's rooms and casual spaces.
Silk Rugs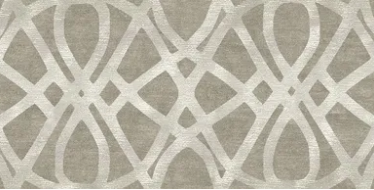 Silk area rugs offer a softness and subtle sheen that's very aesthetically pleasing. Able to display finer details than a wool rug, a modern silk area rug is best suited for bedrooms and other low traffic areas.
Chinese Rugs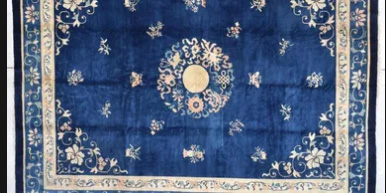 China has a long tradition of making and selling beautiful rugs and carpets, with some dating back 2,000 years and more. The patterns on older Chinese rugs and carpets are often taken from porcelain painters and silks, and often depict ancient religious symbols or dragon patterns. The art of knotting carpets was introduced around the 15th or 17th century, and a knotted area rug is generally soft, flexible and fairly thick.
Indian Rugs
The art of manufacturing rugs and carpets was probably introduced in India by the great mogul Akbar (1556-1605). Many fine items were woven in India during the 16th, 17th and 18th centuries, often made from the finest wool and silk. After a decline, the commercial manufacturing of rugs and carpets reawakened following India's independence in 1947.
Pakistani Rugs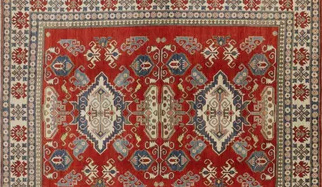 The manufacturing of rugs and carpets in Pakistan began in what was India, and when the country separated from India, most of the weavers moved to Pakistan. With an appearance like silk carpets, beautiful rugs and carpets of fine Australian wool are manufactured in Pakistan today, and those with high knot density provide strong durability at a lower price.
Kilim Rugs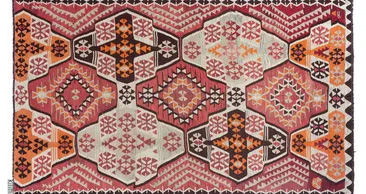 Kelim (from the Persian word gilim, meaning 'coarse woven blanket') is an expression used to identify a common Persian weave using a modern manufacturing technology. Persian Kelims are produced primarily by nomads and are made into rugs, carpets, bags and tent curtains. The most common Persian Kelims are Kelim Sumakh, Kelim Senneh, Kelim Fars and Kelim Ghashghai, and these are also manufactured in a number of other regions including Afghanistan, Turkey and Moldovan.
Persian Silk Rugs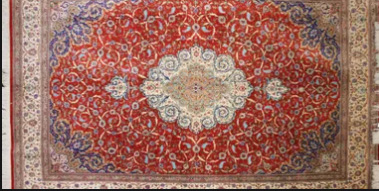 Persian silk area rugs are synonymous with excellence. This type of area rug is of the highest quality and made in an array of styles, patterns, colors and textures. Persian rugs are often replicated for their timeless beauty and classic elegance.
Common & Less Common Types of Area Rugs, All Cleaned and/or Repaired by Our Area Rug Experts
Serving the Bronx, Westchester, Bronxville, Manhattan, White Plains, Rye, Harrison, Hartsdale, Scarsdale, Hastings-on Hudson, Eastchester, New Rochelle, Larchmont, Mt. Vernon, Yonkers, Dobbs Ferry, Elmsford, Ardsley, Irvington, Tuckahoe & Pelham