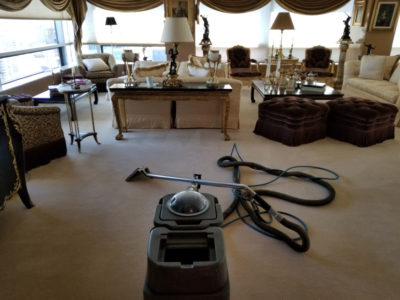 Whether you're a home or business owner, if you're in need of professional area rug cleaning it's important to find a rejuvenation and repair company you can trust. Because area rugs can be expensive, finding a cleaning company that specializes in their care is essential. The following tips can help ensure you find the best option in your area.
1. Ask for Recommendations
The best way to find a dependably high-quality area rug cleaning specialist is to ask people you know for guidance. Whether you're a home or business owner, speaking with family, friends, colleagues and neighbors about their service providers can be very helpful. It's likely someone you know will be able to provide insight or refer you to a reliable area rug cleaning company.
2. Research the Options
While recommendations from people you know are helpful, you should do some due diligence of your own. Spend a little time researching the area rug cleaning companies near you online before making your selection. Most specialists have websites, and you can also contact the business with specific questions.
3. Ask for References
The feedback of previous customers can be extremely helpful when looking for a reliable area rug cleaning service. Pay attention to online reviews and testimonials, and consider asking the company for a list of references.
Need Expert Area Rug Cleaning Services in the Northeast NYC Area?
If you're looking for quality area rug cleaning services in the northeast NYC area and don't know where to turn, contact the professionals at KG Carpet Cleaning in The Bronx. The highly-trained specialists of KG have served residential and commercial customers in the surrounding area for many years with expert advice, quality cleaning services and unbeatable customer service. You can also depend on KG for superior area rug and carpet cleaning, and expert upholstery cleaning.
Superior Area Rug Cleaning Services in the Northeast NYC Area
Serving the Bronx, Westchester, Bronxville, Manhattan, White Plains, Rye, Harrison, Hartsdale, Scarsdale, Hastings-on Hudson, Eastchester, New Rochelle, Larchmont, Mt. Vernon, Yonkers, Dobbs Ferry, Elmsford, Ardsley, Irvington, Tuckahoe & Pelham